Streamline your IT service delivery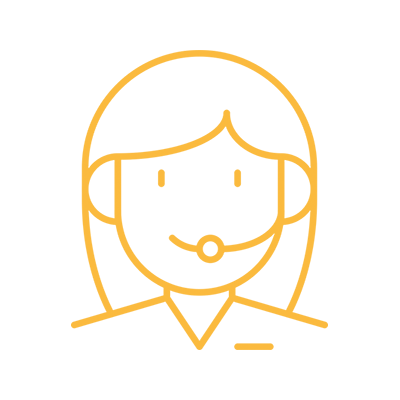 IT Service Management forms a crucial function within any professional service firm.
High-quality service is possible irrespective of whether it is delivered in-house or by  outsourced teams.  Problems with IT service often stem from poor communication, lack of training, limited knowledge of products, poor management information or poorly defined processes within your teams.
Lights-On's Consultants are well trained in ITIL service management and will ensure that the framework is applied consistently and commensurate with your firm's needs:
Assessing the IT service and identifying how it tracks incidents and requests
Taking the time to interview the consumers of your service desk to ascertain perceptions of the function 
Reviewing processes and if necessary, creating new processes to ensure they are as streamlined as possible
Providing actionable steps with a fully comprehensive plan
Supporting your firm with training, mentorship, supplier engagement and procurement if necessary
Many organisations require an efficient and customer-friendly IT department which can deliver appropriate services against a changing business agenda in a cost-effective manner. Achieving this effectively is the realm of IT Service Management, encompassed within the IT Infrastructure Library (ITIL) and the scope of the ISO/IEC 20000-1 Service Management Standard.
We are ITIL Level 4 Strategic Leader accredited and can support your firm with:
Managing services in the digital era
Optimising digital technologies to support consumers and clients
Driving business strategy through the use of technology and continuous improvement
Embracing digital transformation to enhance the provision of technology to support legal services
If you need assistance with improving your IT service management, get in touch with the team at Lights-On Consulting to have a confidential consultation.
"

Lights-On Consulting provided strategic and practical legal IT consultancy to A&L Goodbody.  The Lights-On legal IT consultants helped us overhaul our IT Service Desk so that we can offer best in class IT support to our people.  We have worked with Lights-On for over a year and would not hesitate to use them again."
Susan Kemp, IT Director at A&L Goodbody.
"Lights-On has not only carried out the review including a customer survey and analysis of our service metrics, but they have filled a management gap we had in Head of Operations and continue to measurably improve service whilst helping us recruit a permanent employee to pick up the mantle. They really are a life saver!"
Keith Feeny, Director of IT and Operations at Hill Dickinson.
Our projects
Take a look at some of our IT Service Management review projects
Related stories
Industry insights, updates, news and opinions that may be of interest
Our core services
We advise businesses on a broad range of IT services, but our advice is centred around four core services:
Contact us
For an initial conversation to discuss your challenges or requirements, please call the Lights-On team on 0345 056 8680.
Alternatively, you can complete the enquiry form and one of our experts will get back to you.
Let us know what you'd like more information about