Hannah Hagon, Lights-On's Marketing Executive, caught up with 3 of Lights-On's senior consultants to find out more about IT Leadership Service (ITLS).
Interviewees are Peter Owen, Founding Director of Lights-On Consulting, ex IT Director of Eversheds and has been referred to as 'Gandalf' of Legal IT! (he's still not sure if that's a compliment or not!) Stephen Brown has been on both sides of the vendor/client fence at  LexisNexis and as an IT Director and Steve Whitwham has been Head of IT in a large law firm and previously worked in the banking sector.
In your opinion what is our IT Leadership Service?
Peter Owen – "ITLS is where a 3rd party provides IT Director level advice to a firm usually on a part time (perhaps 2 to 4 days pcm) basis. It effectively provides senior level IT direction for firms that either don't have a demand for a full time IT Director, can't afford a senior level IT Director or both."
SW – "The opportunity for a business to have truly strategic IT leadership and guidance, but on a part-time basis. This would usually be to supplement or reinforce existing operational teams who can 'run' the IT services for a business, but do not necessarily possess the business, sector and industry insights to help a firm align technology direction with business strategy.  The key words amongst this is business strategy.  The ITD is a business role with a technology focus, not a technology role.  Generally, this type of resource would be too expensive for firms to procure on a full-time basis.  The ITLS model makes these skills available, but in a more affordable way."
SB – "The IT Leadership Service provides firms with access to a commercially focused individual that has the experience to provide the required level of direction and management to the IT function.  The service can work with an internal team or managed service provider.   The service can ensure that a firm recognises the strategic importance of IT – in short taking IT from the basement to the board room."
What kind of things do you do?
PLO – "Bridge the gap between the strategic objectives of the firm, its board and partnership and the IT department that are generally focused on operational matters. Examples would be assistance with IT strategy, organisational structure, business engagement and direction setting and bringing a wider knowledge set to the firm."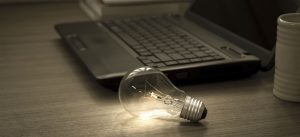 SW – "Primarily work with the business to align IT direction to business strategy.  As with most leadership roles this can then spawn many other activities (mentoring and development of existing teams, recruitment, managing service providers, project governance, project delivery, procurement management, budget setting and control, working very closely with the business to understand their needs and translating this into technology design/costs).  What it shouldn't be is an operational role, but the lines can get a little blurry at times!"
SB – "I put together a very complex jigsaw to provide the IT picture for a firm.  This involves a phase of discovery to understand what is important to the firm, departments and individuals.  I work with the IT team to understand their challenges, concerns and capabilities.  I spend time meeting key suppliers and documenting the IT project portfolio.  All whilst looking to improve the IT service – delivering quick wins to gain the trust of the firm.  All the information gathered in the discovery phase is then analysed and I work with the board or partnership to develop a tactical plan and discuss strategy."
Who usually asks you for assistance with ITLS?
PLO – "Firms that either don't have a demand for a full time IT Director, can't afford a senior level IT Director or both. Also, firms that are planning to or are already outsourced and need strategic direction and management of 3rd party outsourced providers."
SW – "It isn't usually the IT team, so Managing Partner or Finance Director is more likely."
SB – "Generally the requests will come from a managing or senior partner or a member of the senior management team."
Why do firms need this service?
PLO – "Cost, keeping IT Director, cannot keep one busy etc."
SB – "It is no longer a 'nice to have' in a firm.  Competition is fierce and forward-thinking firms realise the importance of IT to deliver their services.   SME firms can struggle to attract the calibre of individual they require to drive IT forwards.  This is not helped as there is a real shortage of experienced "good" IT Directors."
Why do you do it?
PLO – "Its really great to engage with clients at a strategic level and for the long term as we can really get to know them and start to add value.  We are unencumbered by the conflicts and issues of employment and can speak our mind where required. Above all though, it's the comradery that develops with real trust that you don't get from a one-off discreet engagement."
Steve Whitwham – "Very rewarding work.  I like to understand how businesses make their money and what their challenges are.  I then like to try and find ways to assist them in resolving those challenges through technology.  I also personally really enjoy mentoring others and watching them flourish.  In this role, we should always be aiming to make ourselves redundant by developing the in-house capability."
SB – "I am one of those fortunate individuals that love what I do.  I enjoy working with firms and aligning their business strategy with IT to ensure success.  Occasionally things need "to be set straight" and we work with the firm to achieve this.  I hate the statement that "IT is holding us back" or "we can't do this because of IT" so its feels good to solve those problems for a firm."
How long are you usually at a firm for?
PLO – "As long as they want us there for. We have some without an end date!"
SB – "There is no such thing as a typical ITLS engagement.  There are lots of parameters that can impact on the length of an engagement.   We typically see firms engage for 6-12 months ranging from 3 days per week to 3 days per month.  We work with the client and tailor the service to their requirements."
What skills do you need to have to do ITLS
PLO – "You need to be a really good IT Director with plenty of years' experience. Added to this you need to have your ear to the ground on IT and legal IT developments. You need to be able to hold your own in senior meetings and to be able to translate tech into board level speak. Above all, you need to be a business person not a technical person and understand what IT is there for – to help the business grow, service its clients and build a scalable, profitable business."
SB – "A variety of skills are required as the role is multifaceted.  If I had to provide a top three then I would say: communication and relationship building, Commercial awareness and wide and varied IT experience."
What's been your stand out moment/achievement?
PLO – "Taking an awful supplier to task that had heavily abused a client over a long period of time."
SW – "The biggest compliment is re-engagement.  My best moment though was after developing an in-house Head of IT to the point I was no longer needed, one of the Partners told me in a Board meeting that I was the best consultant they had ever used from any trade.  I think honesty is the key.  We only do this for as long as value is being generated."
SB – "Whilst reflecting on the ITLS engagements there is a common theme to my stand out moments.  When the senior management team says they have been trying to solve a problem to no avail.  I work with the IT team to solve the problem.  This always brings a smile to my face.  Due to confidentiality it would not be appropriate for me to share details but they range from software transformations, office moves and improving productivity."
What's the biggest challenge you can face while being/doing ITLS?
PLO – "Leaving the building! You always want to do more for the client as they often become your close business colleagues and often friends."
SB – "One of the biggest challenges you can face is from the perception of internal IT departments or key suppliers.  I work extremely hard to address any fears or concerns of both parties as they are instrumental to the success of the ITLS engagement."
Do you recall any tricky moments?
PLO – "Discovering the client had paid many times over the odds for services and finding equipment the 3rd party supplier had got the client to buy, not used and put in a cupboard and working out how to approach this tricky situation."
Stephen Brown -"I think of the trickiest moments was having to inform a firm that its backup solution had not worked for over 8 months.  We worked together to resolve the issue quickly however that initial moment when you realise a firm has no Disaster Recovery capabilities makes you tread extremely carefully!"
Lights-On have offered this service for many years and many of our clients look to us a strategic partners and often re-engage us for other projects following an IT Leadership Service assignment.   If your firm have a requirement for an experienced IT Director, please get in touch.
To read about our service from a client's perspective, please follow this link.