Optimise your IT organisational design structure for success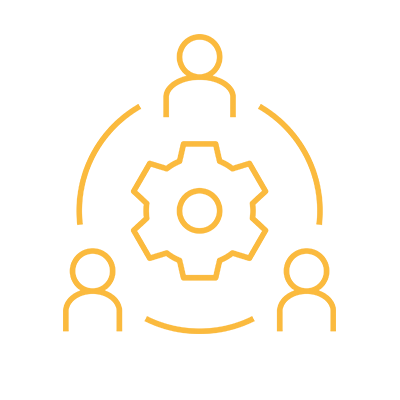 Designing your IT organisation structure is much more than just an organisation chart if you are to achieve efficiency of your IT department.
IT departments sometimes grow and expand without considering the current IT structure. A well-thought-out IT organisation design structure will identify where strengths lie, the capabilities of individuals and the whole team, and establish any knowledge gaps which need to be actioned.
But why would a business need to reorganise its IT structure?
Employees could be unaware of the full extent of their and their colleagues' responsibilities, which often leads to confusion
They are a terrific way to pinpoint any roles needed to continue a business's success

If a structure is out of date, it may be more difficult to place recruits

The current structure may not currently be in-line with the company's long-term objectives and goals

A well-defined and documented IT organisation design ensure your structure is clear, concise, and correct and will therefore provide the solid foundation needed as the firm recruits new talent and takes on new challenges.
Lights-On Consulting will assess the current organisational structure of a firm and speak to the individuals to ascertain skillsets. We then review the business goals of the firm and align this with the skillsets required to achieve this, and whether the business has the talent needed within their team. Depending on the firm's requirements, we can offer tailored support to upskill current staff members, or we can provide recruitment advice. Following these steps, we work with you to design or redesign your IT organisational structure to best benefit your business.
If you need help with your firm's IT organisational design or redesign, contact Lights-On Consulting for a confidential consultation
"

On the occasions we have considered our team structures, we have engaged Lights-On to undertake a root and branch review and provide us with a sometimes brutally honest assessment of our "As is" state, together with recommendations for the "To be". Their personal and consultative knowledge and experience of best practice and their ability to observe what works in the marketplace has added significant value to our process and has significantly reduced the time to implementation.
With their help and advice we have benefitted significantly in being able to simplify and clearly document our structures, provide clarity to our people and create and align a high performing team focussed on delivering value to our business."
Keith Feeny, Director of IT and Operations, Hill Dickinson

Related stories
Industry insights, updates, news and opinions that may be of interest
Our core services
We advise businesses on a broad range of IT services, but our advice is centred around four core services:
Contact us
For an initial conversation to discuss your challenges or requirements, please call the Lights-On team on 0345 056 8680.
Alternatively, you can complete the enquiry form and one of our experts will get back to you.
Let us know what you'd like more information about